Creality Ender 3, Print Volume: 220*220*250mm
Creality Ender-3 FDM 3D Printer - The Very Basic Version 3D Printer
The Creality Ender-3 3D Printer is one of the best entry-level beginner-friendly printers right now, desired for its performance and versatility.

Even though it's a budget FDM 3d printer, the features it houses are comparable to many high-end printers out there.

Several features make the Creality Ender-3, a 3d printer, one of the most popular machines currently on the market.

It has a build volume of 220 x 220 x 250mm, a Build Tak-like heated build plate, power recovery mode, and a tight filament pathway that makes printing easier with flexible materials.

These are attributes that are difficult to find in even more expensive printers.
The Ender 3 Series Printers are highly customizable, with plenty of OEM and Aftermarket Parts available on the Internet Today. 
Creality has a very robust Printer Specific Support Group. There is no lack of printable hacks and upgradeable .stl files on some of the most popular print file repositories, such as Thingiverse. 
If you're looking to get into 3D Printing for the first time, this Basic low-cost beginner-friendly 3D Printer will make the perfect choice for any budget. Order your's today and enjoy free shipping!
Ender-3 FDM 3D Printer  Features
Creality Ender-3 3D Printer is an open-sourced 3d printer.

For every community of users and contributors, better improvement and more designs can culminate from some of the best and brightest minds in the 3D printing world.

Creality Ender-3 3D Printer comes partially assembled.

Which makes it a great 3d printing project for every school and student, beginner or enthusiast.

The especially perfect gift to spark a lifelong love for science and engineering and provide a deeper understanding of machinery and robotics.

Uses Industrial-grade Circuit Board.

The technology used in the Creality Ender-3 3d printer is quite mature and stable.

It can work continuously for 200 hours without pressure.

Also, Creality Ender-3 3D Printer allows it to resume printing after power-off or lapse occurs and with thermal runaway protection itself.

Stable Printing with Creality Ender-3 3D Printer

Patented technology, V-Slot+precision pulley, running more smoothly, more wear-resistant. Effectively reducing noise.

MK8 Technology Adopted in this FDM 3D Printer

MK8 extrusion mechanism is used, a brand-new patented infrastructure that effectively reduces the risk of plugging and poor spillage and can print almost all filaments on the market.

CNC machining of the Y-rail mounting groove ensures precise positioning and keeps the solid frame high-precision printing quality.

Large Twist Wheels make the print bed easier to level.

Creality Ender-3 3D Printer can Reach 110℃ for a hotbed in about 5 minutes.

If printing with ABS Filament, it's suggested to use a 3d printing enclosure to reduce the heat dissipation.
Technical Specifications
Ender-3 FDM 3D Printer Properties

Modeling Technology: FDM(Fused Deposition Modeling)
Printing Size: 220x220x250mm

Printing Speed: 180mm/s

Filament: 1.75mm PLA, TPU, ABS

Working Mode: Online or SD offline

File Format: STL,OBJ,G-code

Ender-3 FDM 3D Printer Hardware

Machine Size: 440x440x465mm
Net Weight: 8KG

Power Supply: 100-265V 50-60HZ
Output: 24V 15A 270W

Ender-3 FDM 3D Printer Extruder Hardware
Layer Thickness: 0.1-0.4mm
Nozzle Diameter: 0.4mm
Printing Accuracy: ±0.1mm
Nozzle Temperature: 255℃
Hotbed Temperature: 110℃ 

Ender-3 Series Compare
Dual Extruder on Creality Ender-3: How to Achieve This Amazing DIY Upgrade? 

Ender-3 VS Ender-3 Pro- The Difference

Ender-3 VS Ender-3 Pro VS Ender-3 V2: The Differences

**Note, comparison descriptions below were sourced from Crealtiy.com's website.
Reason for Creality Ender-3
 If you have the budget for a 3d printer, I recommend you try Ender-3, especially when you are good at replacing parts like fans with another build plate. Price lower other than other Ender-3 series. And running smoothly.
Reasons for Creality Ender-3 Pro
If you want a printer with high quality, precision, and stability, Creality Ender 3 Pro will be your best choice. It has a high-cost performance, and the durability and stability of each upgraded part are also excellent.
Reasons for Creality Ender-3 V2
 If you have enough budget and want a 3d printer that is more compact and functional, we strongly recommend you to try our Creality Ender-3 V2. Its model print quality and performance are relatively stable because it is upgraded based on Ender-3. 
Basically, all functions have been perfected on this machine. The price is only slightly higher than Ender-3, around 289 US dollars, and its cost performance can be said to be the highest in the ender-3 series lineup of printers.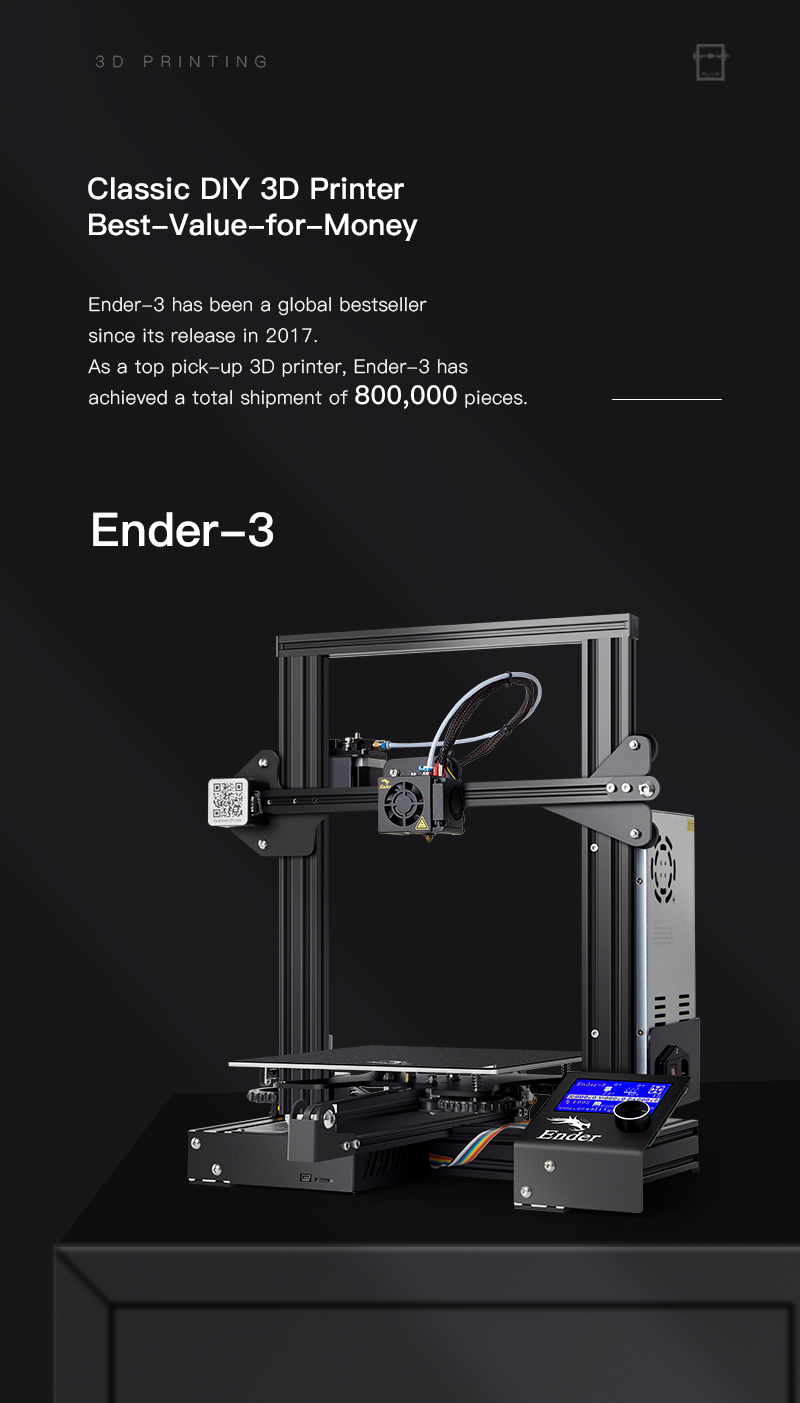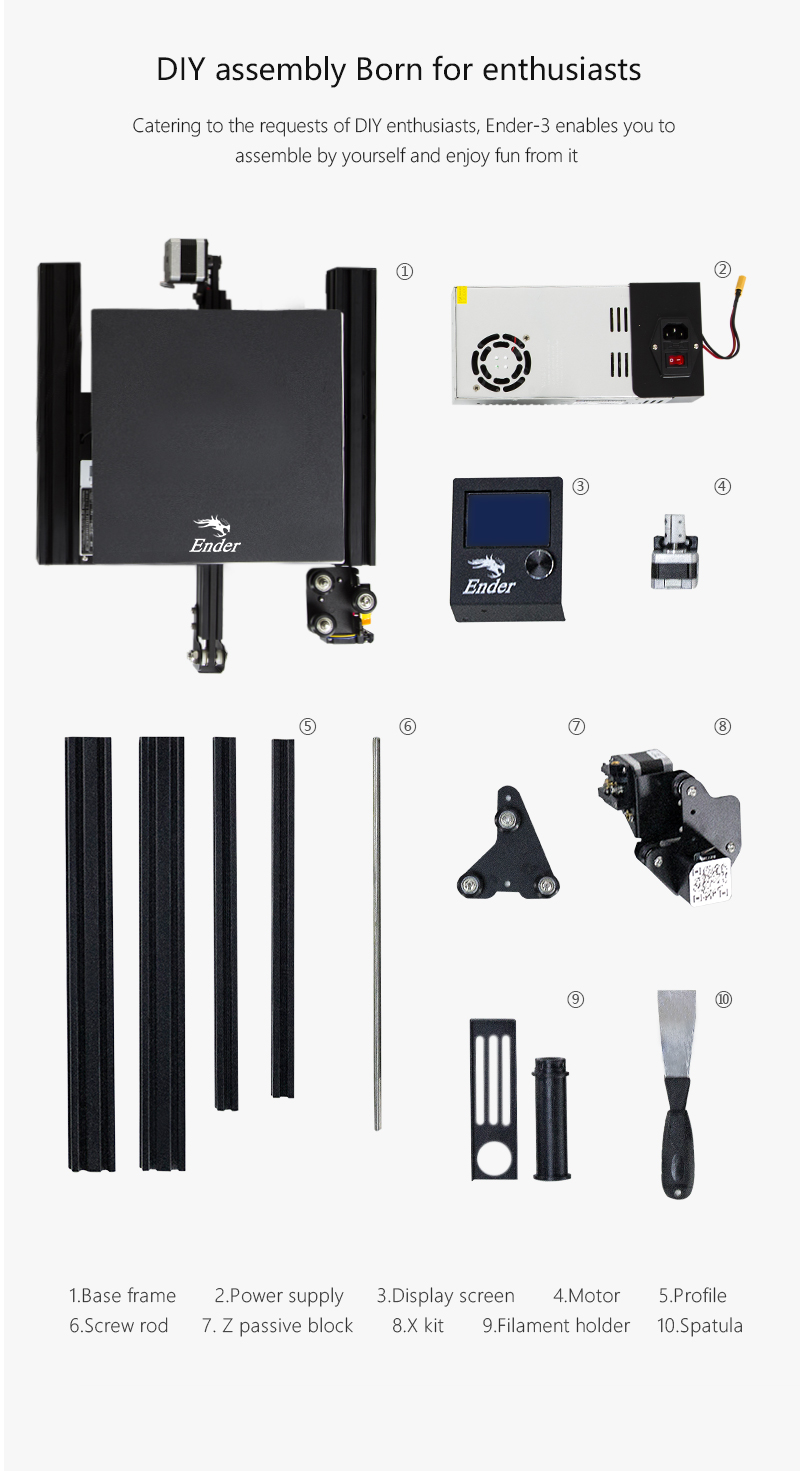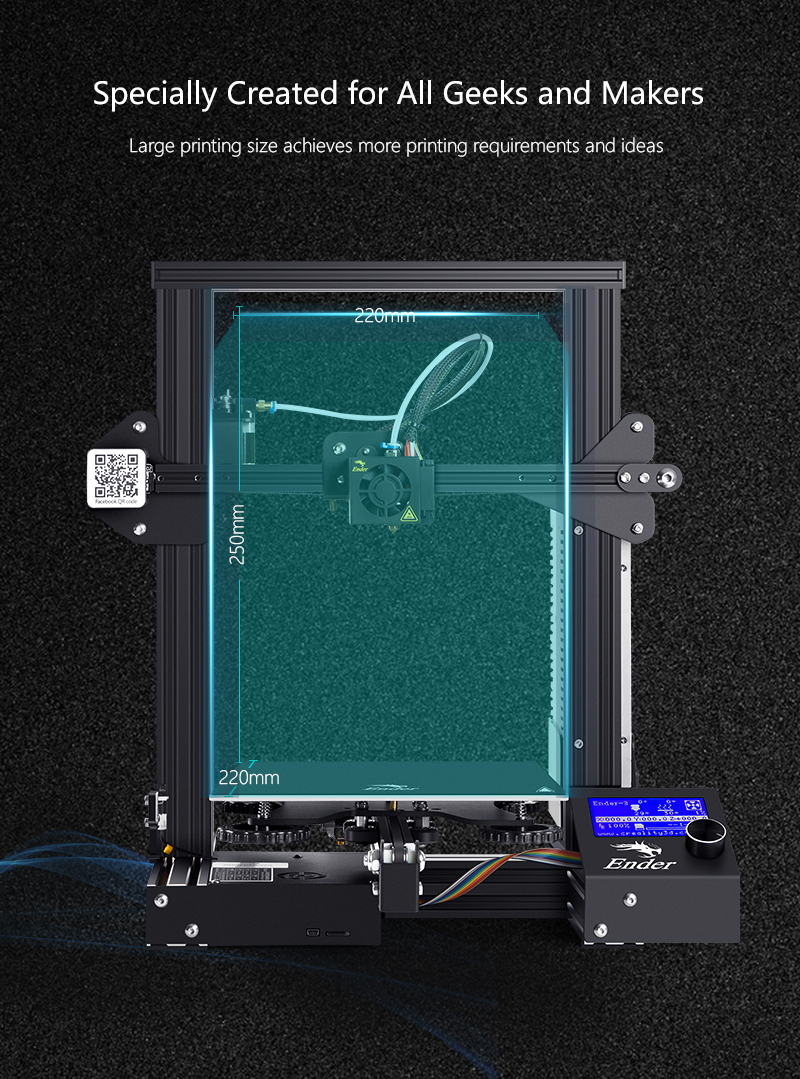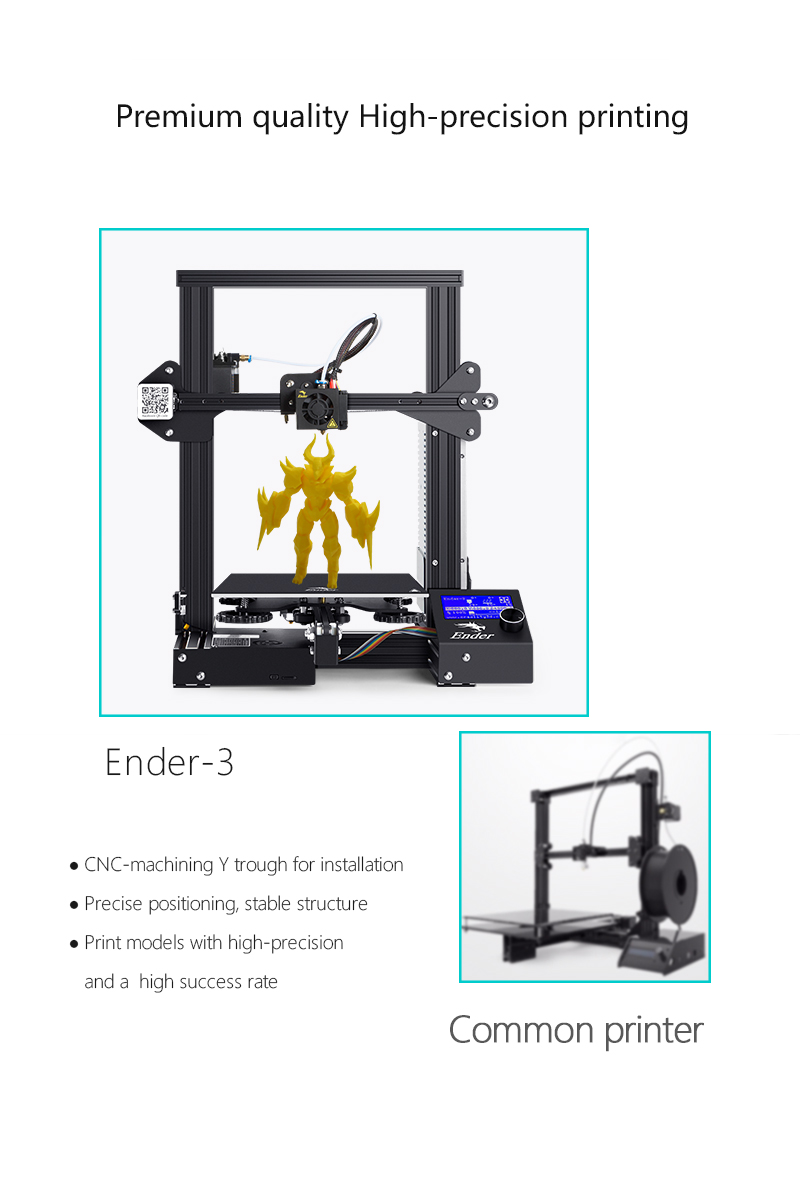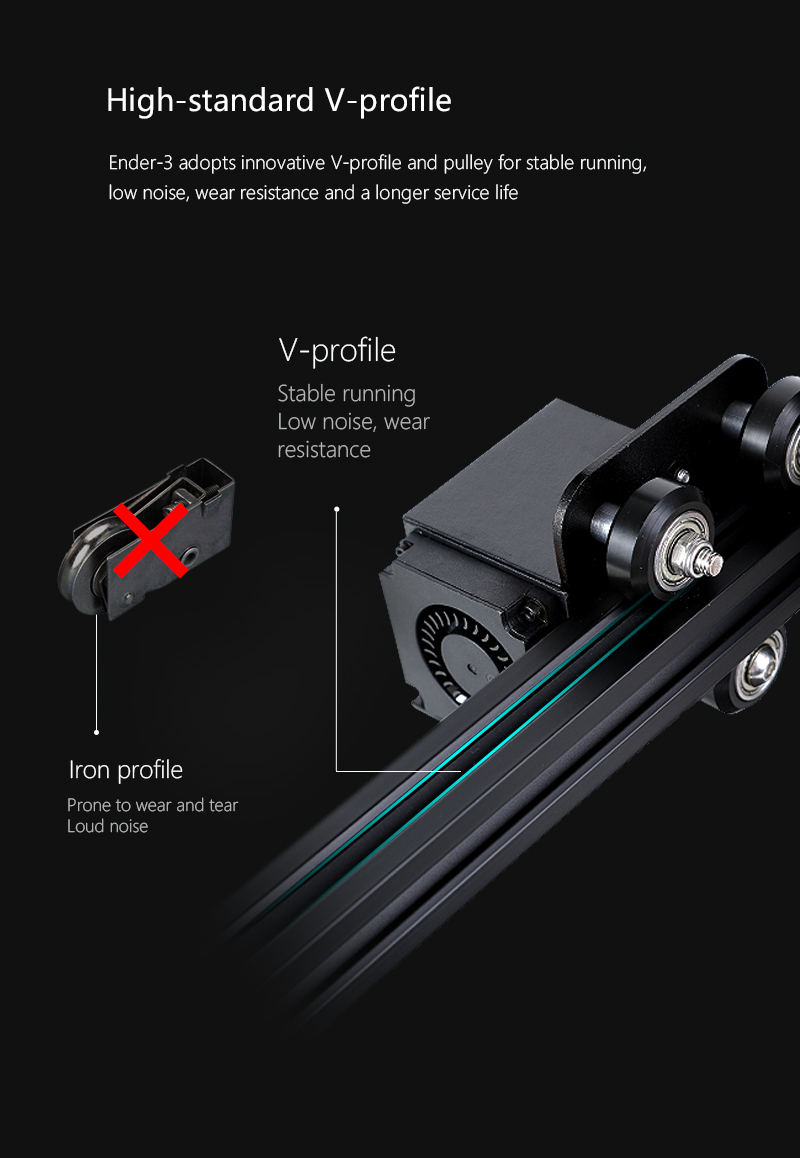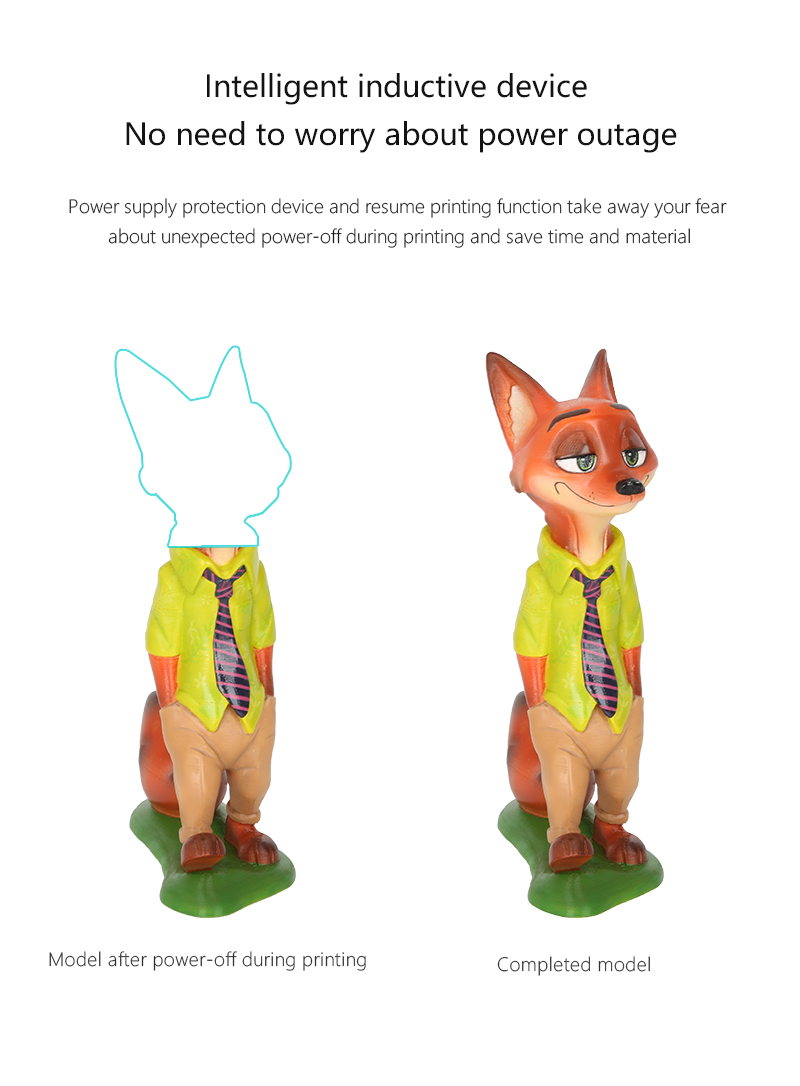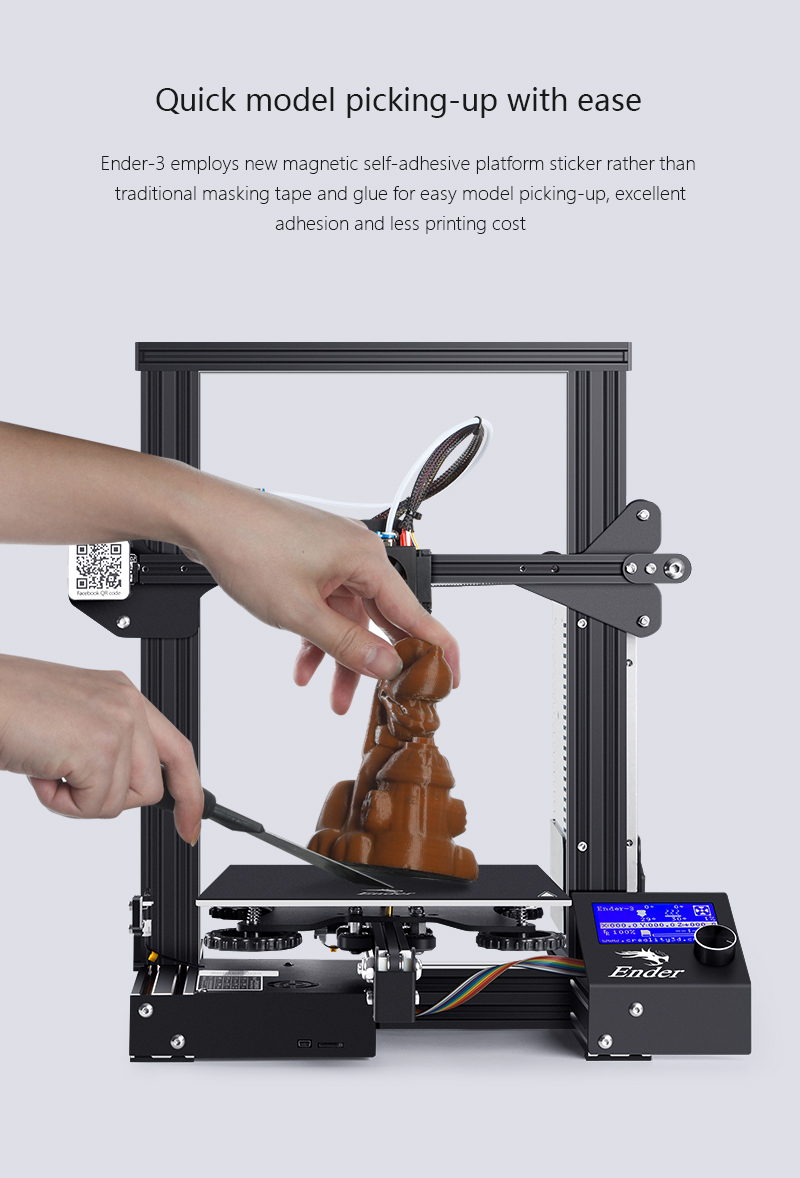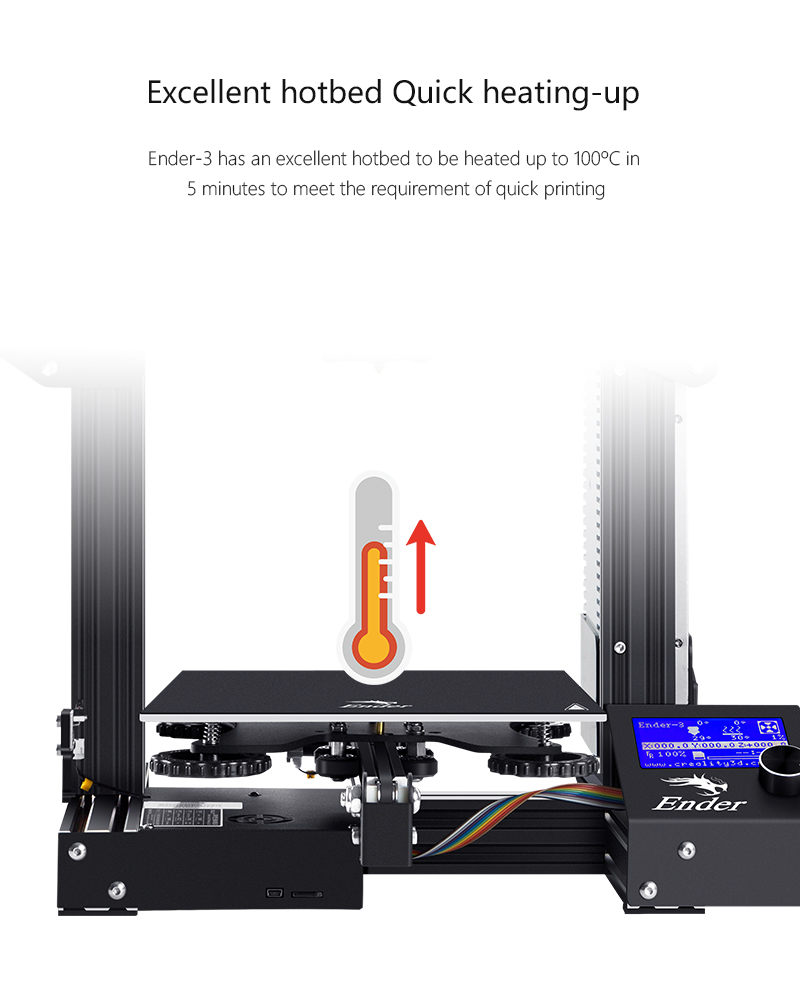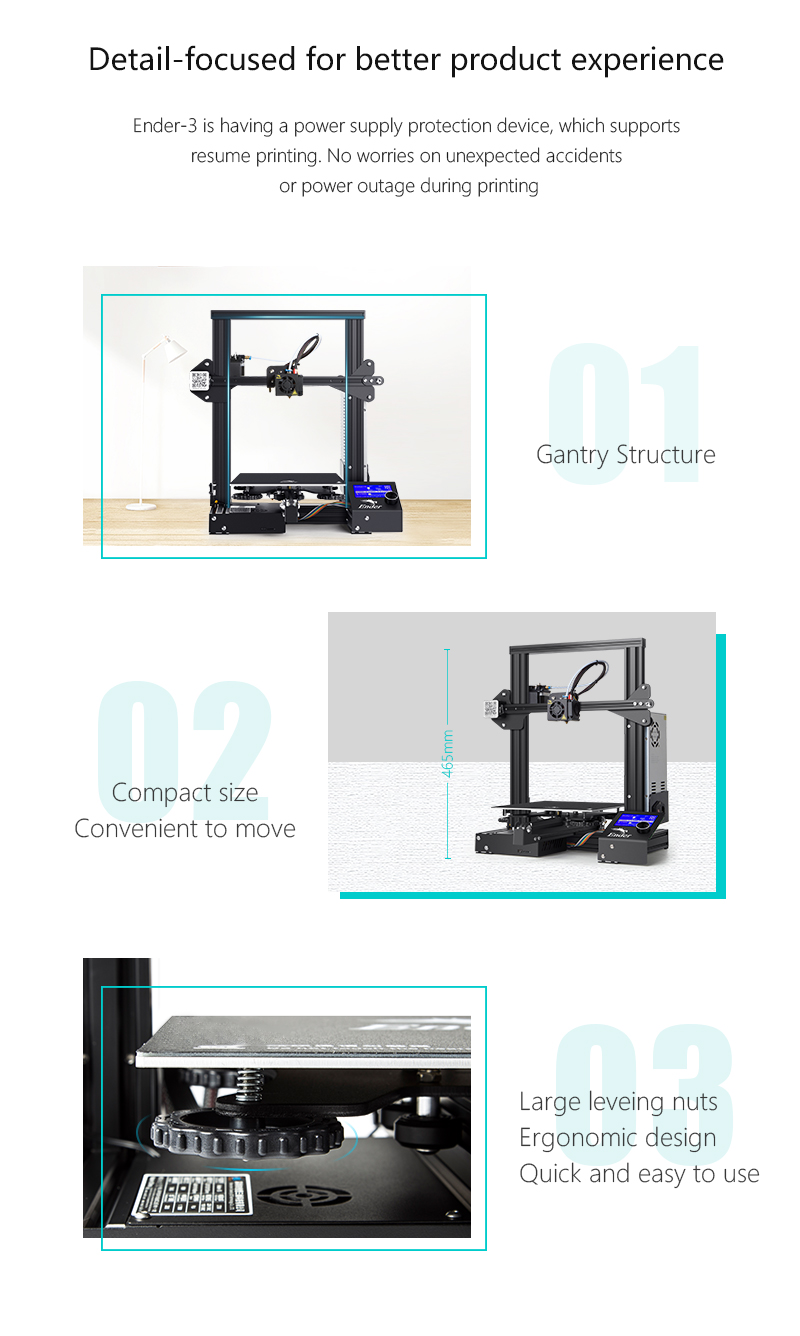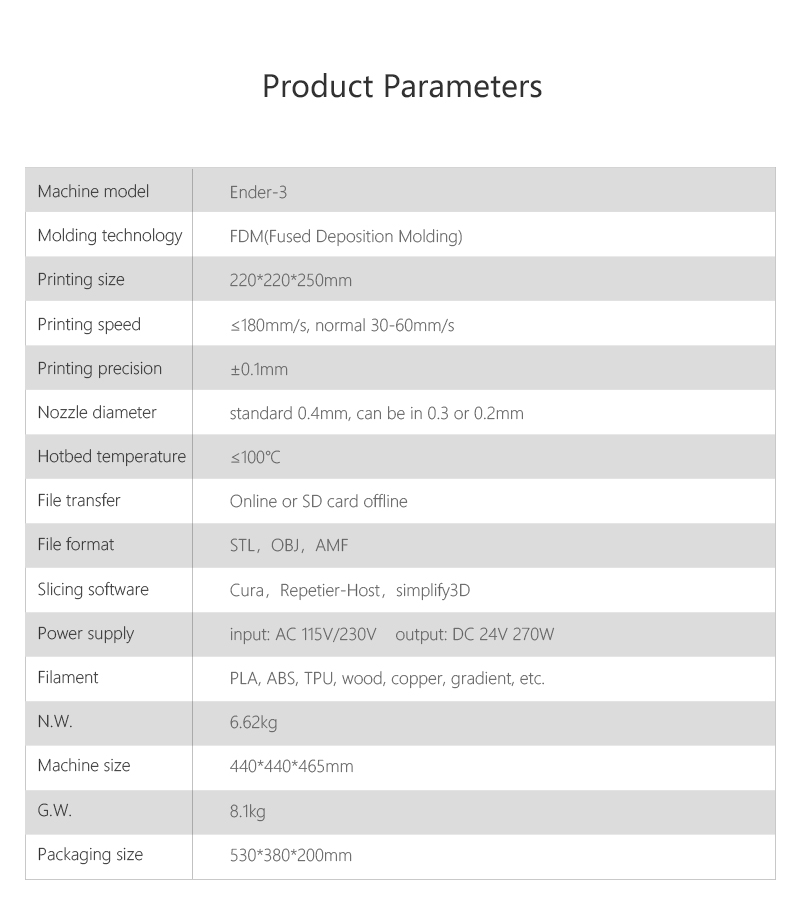 Creality 3D Printers
Everything was Awesome !
Caring Staff and Personal Touch from Jessica in regard to order.
I will definitely putchase again !
Thank You