ANYCUBIC KOBRA 3D Printer, Automatic Leveling with Direct Drive
Technical Specifications:
Levelling: Automatic, 25 points leveling
Panel area: 7.95 in² / 51.3 cm²
Filament Run Out detection: Optional
Printing Material: PLA / ABS / PETG & TPU
Nozzle Size: ø 0.4 mm (replaceable)
Nozzle Temperature: ≤ 500 °F / 260 °C
Hotbed temperature: ≤ 230 °F / 110 °C
Average Speed: 2.0 - 3.1 in./s /5 - 8 cm/s
Control panel: 4.3 inch LCD touch screen
The Z-axis: Single-threaded rod
Print size: 9.8 x 8.7 x 8.7 in. / 22 x 22 x 25 cm (DWH
Printing volume: 3.20 gal. / 12.10 L
Machine dimensions: 48.6 x 43 x 48.6cm

Features and Benefits:
Worry-free leveling: The self-developed Anycubic LeviQ function will automatically compensate for the unevenness of the heated bed. With a 25-point smart and precise calibration, leveling your heated bed has never been so easy.
Ultra-smooth printing: Integrated direct extruder provides greater (conveying) force and preciser (filament) control. Compatible with flexible materials, the printer can reduce jitter in filament transmission and ensure printing precision.

Low-maintenance platform: After printing, the models can be removed by gently bending the spring steel magnetic platform. The platform can withstand high-intensity printing and is corrosion free, saving you a lot of maintenance costs.

Print without limitations: 220*220*250 mm print size is enough for daily and household use, providing you with larger printing space and more choices of creation.

Needless to wait: The maximum printing speed is 180mm/s (The average speed is 80mm/s, 167% faster than competitive products). Faster speed enables you to enjoy more joy of 3d printing.

User-friendly touch screen: The printer is equipped with a 4.3-inch LCD touch screen, which brings sensitive response and a brighter display, offering a better user experience.

Quicker to start: Modular design allows the printer to be assembled only in 10 minutes, which is very easy to use.

Extremely lightweight: The printer weighs only 7kg, which is lightweight and portable.
More choices of filaments: Anycubic provides various kinds and colors of filaments, which have an even and smooth output, giving you more choices for your creativity.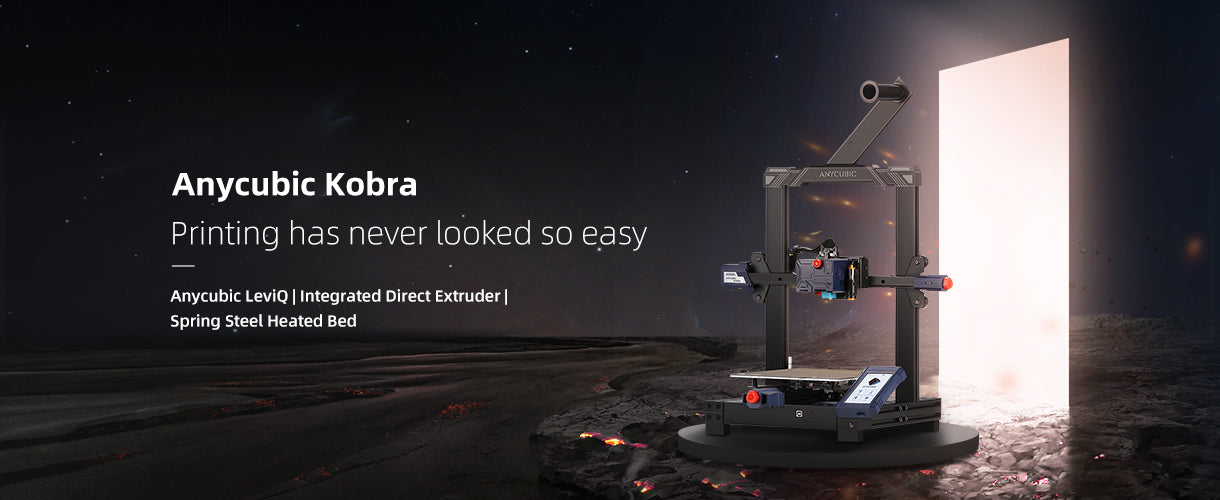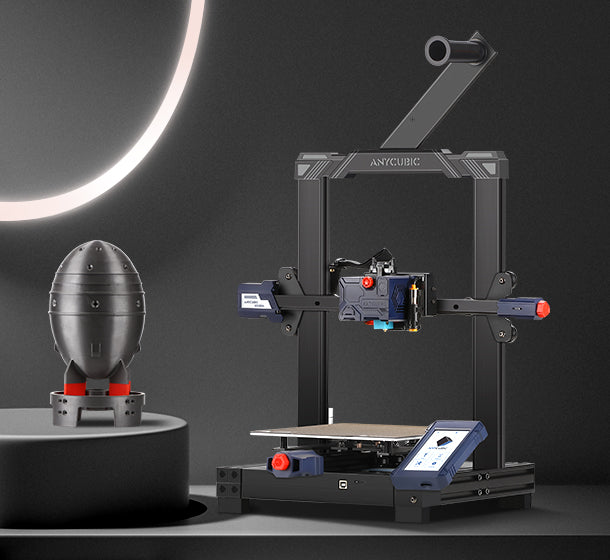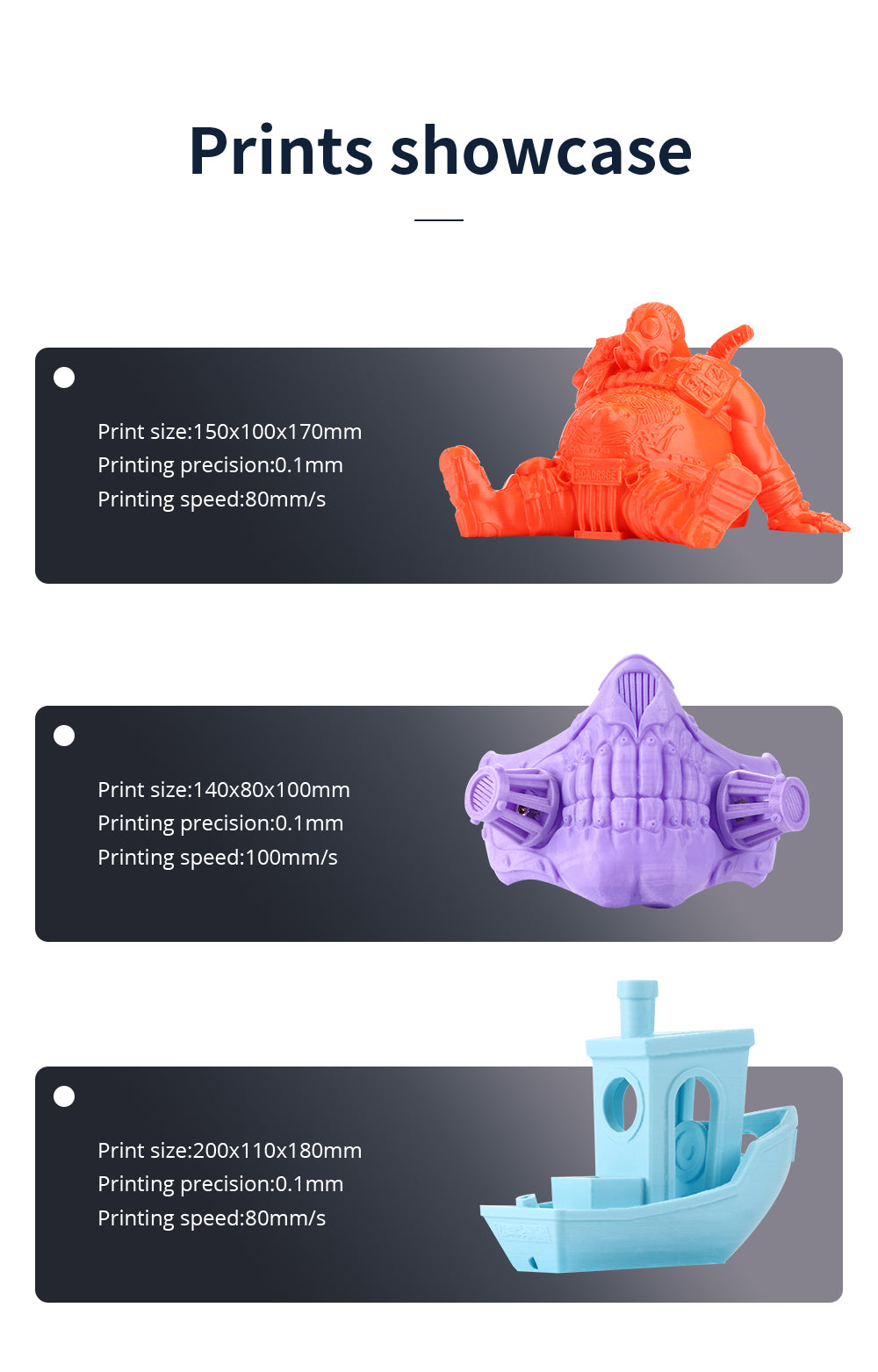 Love it
This machine lays down some beautiful layers and is so quiet